What we do for our clients...
Industrial Eye applies Machine Vision technology (aka, automated optical inspection) in hi-value factory automation areas where human acuity is too slow, inconsistent or where the process requires data or machine feedback.
For example?
"Vision, at its core, is a technology that reduces the cost & risk in your automated manufacturing areas and

also

provides highly usable Kaizen data.

For example?"

---

There are four well-known applications in machine vision. They are:
1) Guidance
2) Inspection
3) Gauging
4) Identification

Industrial Eye has years of experience in each...
---

Our process philosophy is D.I.E.T. which stands for Discovery, Invention, Execution and Technology Transfer
This process assures your successful implementation of machine vision.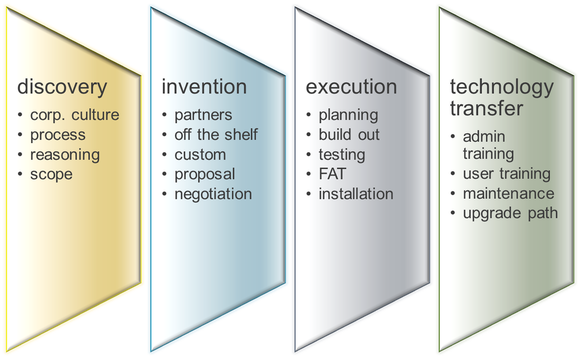 The embedded file below illustrates the value of machine vision to our clients for a number of industries and for a wide range of of applications.
Our expertise as a "vision integrator" includes the following: inspection, guidance, identification, gauging,vision inspection, vision gauging, vision identification, vision guidcnace, turnkey, programming, validation, testing, automation, factory automation, Cognex, Keyence, cognex vision, keyence vision, "automated optical inspection" and dimensional inspection.